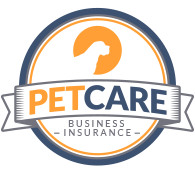 Furry Friends is proud to have been featured on KRQE NEW MEXICO LIVING!
http://www.krqe.com/fox-new-mexico/living/from-pet-sitting-to-making-vacation-plans-yelp-abq-offers-suggestions/1194554403
Auto Pay is available for your convenience. Simply click on Rates & Services, then scroll down to Automatic Payment Options and choose whether you would like weekly, twice weekly, or three times weekly service and the number of dogs. then click Subscribe. NM tax is included in the amount. One time only cleanups will be emailed an invoice.
Pay Online with a Debit/Credit Card or PayPal!
Servicing Albuquerque, Rio Rancho, and Santa Fe!
Residential and Commercial!

We Take The Stink Out Of Your Yard!
Let's face the facts, cleaning up dog waste can be a messy, smelly, and unpleasant experience. Many of us are too busy with our daily lives and simply do not have the time to clean up our furry family members pet waste. Furry Friends Clean Up is the professional solution to maintaining a clean and healthy environment for your pets. We scoop up the dog poop for you, so you can enjoy your yard all year round!
Maintaining the amount of dog waste in your yard on a consistent basis is crucial to your K-9's health. Removing the build up of dog feces can also eliminate unpleasant odors, especially once it starts baking in the sun, not to mention it keeps your furry family members from tracking it inside of your home.
We service rock yards without removing half of the rocks, dirt yards, and yards with grass. Whether you're a busy professional, retired, elderly, disabled, or simply don't like doing the dirty work yourself, do yourself a favor by calling Furry Friends Clean Up today! You can schedule a weekly, twice weekly, three times weekly, or a one time only cleanup. We offer monthly billing for your convenience with no contracts to sign.