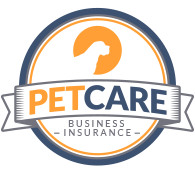 Proudly Serving New Mexico Since 2010-Locally Owned And Operated
Furry Friends is proud to have been featured on KRQE NEW MEXICO LIVING!
http://www.krqe.com/fox-new-mexico/living/from-pet-sitting-to-making-vacation-plans-yelp-abq-offers-suggestions/1194554403
Auto Pay is available for your convenience. Simply click on Rates & Services, then scroll down to Automatic Payment Options and choose whether you would like weekly, twice weekly, or three times weekly service and the number of dogs. then click Subscribe. NM tax is included in the amount. One time only cleanups will be emailed an invoice.
Pay Online with a Debit/Credit Card or PayPal!

Servicing Albuquerque, Rio Rancho, and Santa Fe!

Residential and Commercial!

We Take The Stink Out Of Your Yard!
Let's face the facts, cleaning up dog waste can be a messy, smelly, and unpleasant experience. Many of us are too busy with our daily lives and simply do not have the time to clean up our furry family members pet waste. Furry Friends Clean Up is the professional solution to maintaining a clean and healthy environment for your pets. We scoop up the dog poop for you, so you can enjoy your yard all year round!
Maintaining the amount of dog waste in your yard on a consistent basis is crucial to your K-9's health. Removing the build up of dog feces can also eliminate unpleasant odors, especially once it starts baking in the sun, not to mention it keeps your furry family members from tracking it inside of your home.
We service rock yards without removing half of the rocks, dirt yards, and yards with grass. Whether you're a busy professional, retired, elderly, disabled, or simply don't like doing the dirty work yourself, do yourself a favor by calling Furry Friends Clean Up today! You can schedule a weekly, twice weekly, three times weekly, or a one time only cleanup. We offer monthly billing for your convenience with no contracts to sign.
Customer Testimonials!
We had been using another company previously, and the technician at the other company claimed to be a "dog person", but always acted terrified of our dog. To be fair, he was a big dog, but all he would do is bark at her from about 20 ft away, and I would consider that normal dog behavior when a stranger comes into the backyard unannounced wearing a giant hat and sunglasses. The other company's technician would scream and wave her tools around, which obviously didn't help. Anyway, we switched to Furry Friends, and their technician, Laura, was amazing with both our dogs. She did a meet and greet with our big dog, which I think was helpful. He would still bark at her if he was in the backyard when she arrived (alerting us that someone entered the backyard), but she knew he was a big softie, and she interacted with him well, and he would always stop barking to give her kisses and say hi. Sadly, both our dogs passed away last year. But now we have a new dog in the house, we will be using Laura and furry friends again.
Positive:
Professionalism,
Punctuality,
Quality,
Responsiveness,
Value
Just had them out this morning after calling yesterday. My husband and I are very pleased with the fast response and work completed. We had four months of dog waste in our rock yard. Sara and Kevin did a superb job and were extremely detailed. We would definitely recommend this company.

Service:

Yard debris removal

Positive:

Professionalism,

Punctuality,

Quality,

Responsiveness,

Value

My husband and I called Furry Friends to sign up for weekly service because we can no longer clean our yard ourselves due to health issues. They came out today to do the initial cleanup of 8 months of dog waste. We have to say that we were very impressed from start to finish. Not only did the technicians Laura and Kenny arrive 15 minutes early, they were very professional and kind although we were a little embarrassed about the amount of waste build up. They understood and made us feel comfortable. The technicians ended up hauling away 12 bags of waste and also sprayed the yard with a deodorizer to help with the smell. Thank you Furry Friends for the great work and being understanding of our situation.

Service:

Yard debris removal

Positive:

Punctuality,

Quality,

Value

Kevin is our guy and he is fast, thorough and wicked professional. A+ service. Wish I had called them sooner! Do yourself a favor, get on the rotation before they are too busy.

Service:

Yard debris removal

Always show up on time or early! ??
They always communicate, and provide a very thorough service! The rate charged it?s well worth the service provided.
Positive:
Professionalism,
Punctuality,
Quality,
Responsiveness,
Value
I've been using their service for years and they always do a great job. I've tried other companies in the past, but they've been the most reliable and get the job done right. Also, monthly invoicing has been very convenient since I am retired. Thanks guys.